Welcome to Croatia Divers - PADI IDC college Croatia
Croatia Divers is a recognized PADI 5* Instructor Development Dive Resort and PADI IDC College Croatia located on the sea front in Vela Luka on the island of Korcula.
We are happy to announce that we opened our doors

from

01 July to 30 September
All our divers are insured for free through our dive center with Generali
You are most welcome to dive and to have fun with us!
Luckily, our diving centre is in the town of Vela Luka, at the west end of the island, which is off the 'beaten track' for the average 'party-goer'. Being such, I expect Vela Luka to be one of the safer places to be during this unfortunate episode.
Hygiene and safety at the diving centre considered a point of utmost importance before the virus, you can rest assured all equipment and surfaces are and will be clean and ready for use. Many more practices, old and new, will be employed to ensure you receive not only the best experience possible, but the safest experience possible.
Being so widely known as the diving centre for families and more to trust for fun, experience, and most of all safety, is not only a privilege, but a responsibility. We intend to continue to prove deserving of the faith our divers put in us, and to supersede it.
Regarding pre-cautions for our divers, course students, dive center and our staff;
Our equipment is disinfected before and after diving by yourself. As such, you can be sure the equipment is cleaned regularly and to a high standard of safety. As always, we will supply the disinfectant and wash facilities.
During your dive holiday, you - and only you - will use the same set of equipment throughout. While you are not using the equipment, it will be stored in a numbered box, again only used by you.
As ever, any and all possible precautions will be taken to maximize diver safety.
The number of students per class will be restricted. Since dive theory is completed online and in advance, classroom sessions are not necessary.
Dive briefings will be conducted on the dive centre grounds, outdoors, as always, in fresh air by the sea. Not only does it allow for greater for social distancing, it's more fun.
Our staff will be in self-quarantine for 14 days prior to their first working day.
All our staff and guests will be checked by us on a daily base with a non-contact infrared thermometer to check if there is no temperature rise.

We decided upon this safety rule so you know that other divers or our staff member are free of a temperature rise.
Hotels and pre-cautions
The hotels are taking a higher approach with regards hygiene and safety in all areas, inside and out.
The staff will adhere to higher standard of hygiene, including food and beverage preparation, and in contact.
Drinks will be served in disposable cups.
Tables will be positioned further from one another - facilitated by the reduction of hotel capacity by up to 30 to 50%.
The hotels offer an all-inclusive service. As such, payments will not require on a repetitive or daily basis - with the exception of those services such as excursions, bike rental, etc.
Your holiday to Vela Luka and the trip from your home country to Croatia
Vela Luka, translated as 'Big Bay', is exactly that: a very wide horse-shoe bay at the west end of the island. It is never as busy or as crowded as the main and bigger towns in Croatia. Vela Luka, once a sleepy fishing village, is picturesque, tranquil, and free.
The beach is big enough for all to find space.
The cafes, bars, and restaurants are plentiful, spacious, and rarely too busy even in the height of summer season.
When walking to town and / or the supermarket, the roads allow for ample social distance,
The dive centre, covering 180 sqm inside and about twice that much outside, allows more than enough room for social distancing.
The apartment owners are taking safety precautions with regards hygiene, and of course you can bring your own anti-bacterial fluid, soap, and / or spray if you prefer.
The journey to Croatia is easy to do by car.
All borders will promote and enforce safety.
Fuel stations will have rules and advice that promote safety. However, we suggest you use gloves when touching surfaces, and using disinfectant and / or thoroughly washing your hands with soap and water before stepping back into the car to continue your trip.
General information
Your holiday is not just about diving but also the social environment, local events, the culture of a country, island live and the city is important when choosing the place where you wish to spend your holiday.

The diversity and richness of the cultural inheritance of Vela Luka can be seen in the exceptional museums and galleries that are located in the Center for Culture.
Visit after diving this extraordinary archaeological site Vela Spila. It's one of the most important prehistoric cave dwellings and the most significant archaeological sites in the entire Europe!
Vela Luka has, besides fantastic diving, a rich history of Klapa singing (in cappella style). One of the best known is the Klapa Ošjak.
There are numerous sea-view restaurants with home-made food and local brewed wines. You will experience the relaxed life style of the island habitats and you'll get spoiled by their welcoming warmth.

Come, dive, explore and have fun with us!
Hvar Divers is open from the 1st of July to 30 October 2021 - please visit us in gorgeous Vrboska - Hvar Island
For qualified divers, we have scuba diving day trips by boat which offer something to divers with all levels of experience. You will find our day & package prices on the same page.
With more than 35 Dive sites, including wall dives, wreck dives, drift dives, cave dives, night dives and deep dives, variety is something we can certainly offer.
Visit our special offers pages and our photo gallery with full color images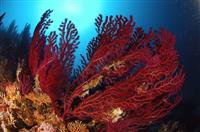 We are offering most popular specialties for the season 2015 PADI Nitrox divers
We have valuable offers and with hotel and diving included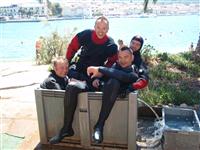 PADI Courses from beginner to PADI Professional
We offer PADI courses from PADI Open Water Diver for beginners, all the way through to PADI Instructor, Dive master courses & EFR Instructor for those looking to make a career in diving. Our instructors can teach courses in a variety of European languages, including Dutch, German, English, Croatian and French
Click here to view our PADI Open Water Diver courses
Click here to view our PADI Advanced courses and specialties
Click here to visit our PADI Professional courses and our IDC program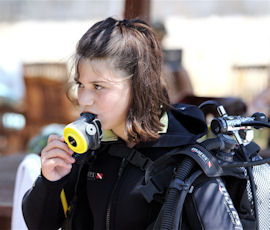 PADI junior divers from 8 to 15 years
Bobby & Marjolein have more than 19 years of experience in youth diving programs and safety is rule number one!
Programs are possible when the parents are diving and depending on your dive packages and your kid's course schedule you could be planned on the same dive boat !
Click here for PADI children diving programs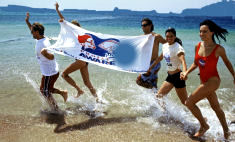 PADI course specials
We offer great specials on combination courses
Click here for our combination specials
Click here for the PADI E-leaning possibilities for the courses of your choice
Hotel packages

For absolute Beginners
Our Try Dive program is a one day introduction to scuba diving where an Instructor
takes you under the clear blue sea so you can experience the wonder of breathing underwater for the first time and the amazing feeling of swimming with fish!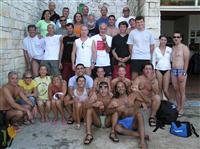 PADI Specialty courses
We have special offers for all experience levels; absolute beginners, qualified diver programs and PADI professional divers
Click here to view our PADI Nitrox diver specialty, Equipment specialist and the PADI DSAT gas blender
Photographic & retail services
Photo CD for qualified divers, courses students and beginners
PADI manauls in 15 languages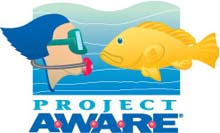 PROJECT A.W.A.R.E foundation - Our world, Our Water
The Project AWARE foundation is a registered non-profit organization and combines efforts to conserve aquatic resources and underwater environments through education, advocacy and action. At Croatia Divers every month we organise an underwater clean up day: we need your help and involvement...How?
Soon you can visit our Project AWARE page for more information on Project AWARE's history, mission, goals and how you can help the aquatic world