PADI Instructor Exam (IE)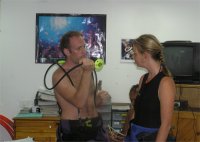 The Instructor Exam (IE) of PADI is a separate part of the process to become a PADI instructor. The Instructor Courses are given by the Course Director while the Instructor Exam is administered by PADI Examiners.
This has two advantages. Firstly, you will have plenty of time during the course to make mistakes, correct and learn from them, without it having a negative impact on your results during the IE.
Secondly you can be sure that your exams will be as objective as possible as you will never have met your examiners before.
The IE lasts two days and is an evaluation of all the knowledge and skills learned during your course.
Prerequisites to participate in the IE:
Have successfully completed the IDC or OWSI program within the last 12 months
Have at least 100 logged dives and have been a certified diver for a minimum of 6 months
Have completed a certified EFR and CFC Instructor Course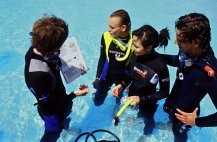 The new Instructor Exam (from January 2001) has been divided into four evaluation areas.
To become a PADI Open Water Scuba Instructor you have to successfully pass all four evaluation areas. For certain areas, but not all, you are allowed a single make-up attempt if your performance is unsatisfactory the first time through.
In the unlikely event that you fail in one or two of the four areas, you will have to attend another IE. In such a case you will only have to re-take the evaluation areas in which you were unsuccessful during the first IE.
The costs incurred for the second IE are only for the parts which are to be re-taken. If, yet more unlikely, you are unsuccessful in more than two of the four areas in your first IE, another complete IE is required along with full payment of the IE.
And more likely: when you have passed all the evaluation areas and have completed the EFRI too you can call your self a newly qualified PADI Open Water Scuba Instructor!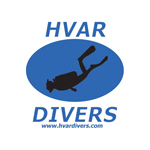 Description of the Evaluation Areas During the Exam
| | | | |
| --- | --- | --- | --- |
| AREA | TOPIC | MINIMUM SCORE | RE-MAKE |
| | 5 topics of 12 questions each: Physics, Physiology, Equipment, Skills & Environment and RDP | 75 % on each topic | yes, if only one topic is below 75 % |
| | Standards & Procedures: open book exam of 50 questions | 75 % | no make-up |
| | 1 Confined Water Teaching Presentation | 3.4 points from 5 | yes |
| | 5 of the 20 exercises from the skill circuit | 17 points from 25 in total + no exercise below 3 from 5 points | yes, if only one exercise is below 3 or the total is not 17 |
| | 1 Knowledge Development Presentation | 3,5 points from 5 | yes |
| | 1 Open Water Teaching Presentation (2 skills) | 3,4 points from 5 average | no make-up |
| | Rescue demonstration: unconscious, non-breathing victim on the surface | pass or fail | yes |