PADI professional courses with PADI IDC college Croatia
Croatia Divers & professional courses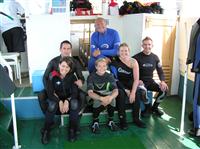 Croatia Divers is a PADI 5-Star Instructor Development Centre - PADI IDC College Croatia.
We are the only dive centre in the South of Croatia to have been awarded the prestigious PADI 5 Star Instructor development rating. You can be assured of quality training and experiences. This means that PADI have recognised the excellence in the services that we provide for our divers. There for we can provide you with the full range of courses and dive services, all the way from absolute beginner to PADI Dive Instructors. You will receive only the highest level of service, tuition and professionalism from our TEAM.
To put it simply, you can expect the best. BSAC referrals & divers welcome...
PADI Dive master
€ 699 euro included dive theory online (eLearning), 7 open water dives and several confined water dives - duration of the course: 10 course days
The first step to become a PADI Pro Duration: 10 days
From 18 years old This is the first step in your diving career. Working closely with a PADI Instructor, you will expand your diving knowledge and improve your skills as you become a dive professional. The PADI Divemaster course develops your leadership abilities by training you to supervise dive activities and assist instructors with student divers.
Prerequisites:
Being a qualified PADI Rescue Diver or from an equivalent Dive organization (SSI, CMAS, etc).
PADI Rescue Diver or equivalent Medical clearance signed by a physician not older then 12 months
40 logged dives (60 dives when applying for PADI DM membership)
Minimum 18 years
Have successfully completed an EFR (with CPR training) course within 12 months prior to the Dive master certification date
As a diver you need to be insured on your own behalf and after course completion to become a 'in teaching status' PADI Divemaster you'll need a professional liability insurance with either Aquamed (PADI) or DAN
Croatia Divers & Staff: Our client-service standards are very high and are based on safety, and satisfaction and there needs to be fulfilled both under & above the water. Doing your Divemaster course with us you will gain a lot of experience in teaching, customer relations & service, dive leading, dive briefing, safety, boat handling & sales
Also PADI DM internships are possible - click here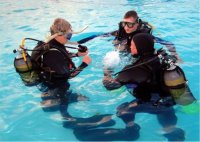 PADI ASSISTANT INSTRUCTOR
€ 549 - duration of the course: 5 days
A PADI Assistant Instructor is allowed to teach the knowledge development sessions of all PADI courses. Furthermore there are some programs which the AI can teach completely. In this way he or she will fulfill an important role in assisting the instructor. The course takes 4 days. During your course you will have to present at least 2 knowledge academic teaching presentations, 2 confined water teaching presentations and 2 open water teaching presentations.
Course Prerequisites:
Be a certified PADI Divemaster OR have an equivalent leadership qualification from another organization (Equivalent Certifications)
Be 18 years old • Submit proof of CPR and First Aid training within the last 2 years
Have a medical clearance, signed by a physician, not older than 1 year
Show proof of 60 dives and be certified at least 6 months
Also PADI AI internships are possible - click here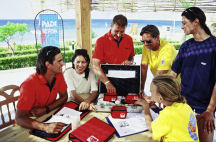 PADI PADI EFR INSTRUCTOR
€ 349 - duration of the course: 2 days
Emergency First Response Instructor Course: The EFR Instructor Course is a 2 day course that covers how to teach First Aid and CPR (adults and children) to your students, divers and non-divers. You will need this certification if you want to finish the training of your Rescue Diver students yourself. The course is scheduled every two weeks during the entire season. .
Course Prerequisites:
Be a PADI Divemaster or higher
Submit verification of EFR Provider Level Training in Primary Care, Secondary Care and Care for Children, within the past 2 years PADI
Required Course materials
EFR and CFC instructor guide, EFR & CFC manual, EFR & CFC DVD EFR final exam, First aid pack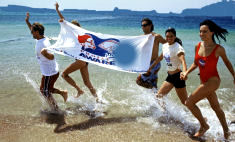 PADI PADI OPEN WATER INSTRUCTOR
WITH Marjolein Hogendoorn
The IDC is given in English or Dutch.
Click here to visit the IDC course information

WHAT IS PADI E-LEARNING AND HOW DOES IT WORK?
With PADI eLearning you have:
Convenient online access to knowledge
Development course material for one year
The ability to complete knowledge assessments at your own pace