SPECIAL OFFERS IN 2023
Best offer on the web !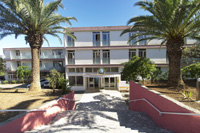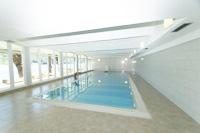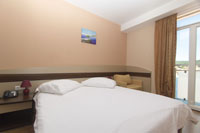 Hotel Posejdon & Croatia divers your 5 star PADI resort on the beach
PADI Open water course + 4 nights hotel + ALL INCLUSIVE service + airco + WIFI + Sea- view double room
Price offers are between:
25 May & 09 Jun: 599 euro p.p.
10 Jun & 16 Jun: 615 euro p.p.
17 Jun & 07 Jul: 649 euro p.p.
08 Jul & 18 Aug: 699 euro p.p.
19 Aug & 25 Aug: 669 euro p.p.
26 Aug & 08 Sep: 629 euro p.p.
09 Sep to 30 Sep: 609 euro p.p.
Your dates of arrival and departure can fall in a different period then above advertisdedand that will be ok!
Just e-mail me the preferred dates and I make a tailor made offer for you.
The offers are excluded: the PADI e-Learning theory package, tourist tax of 1,35 euro p.p. per day but for children between 12 and 18 years only: 0,75 euro per day
When inquiring a reservation for single use of the double room, a supplement for the room will be added.
Erikoistarjoukset PADI-kursseista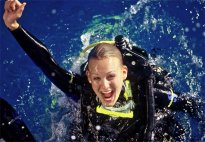 PADI Open Water Referral + Adventure diver kurssi
Kurssiin sisältyy 7 Open Water – sukellusta: Neljä Open Water – kurssiin kuuluvaa sukellusta ja viisi Advanced Open Water – kurssiin kuuluvaa sukellusta mukaan lukien deep -,ja drift – sukellukset.
Kurssiyhdistelmän hinta on 499 euroa, johon sisältyy Mares-varusteet – kurssi kestää neljä päivää.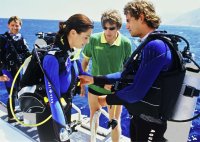 PADI Open Water Diver + Adventure diver
Hintaan sisältyy: yhdeksän avovesisukellusta veneestä Näistä neljä kuuluu OWD kurssiin ja viisi AOWD kurssiin si¨ltäen deep ja drift sukellukset.
Vain 59 euron lisämaksulla voit tehdä myös Nitrox Specialty kurssin.
* Teet kaksi sukellusta rikastetulla ilmalla suoritettuasi teoriaosuuden. Lisää puolen päivän kurssi ohjelmaasi.
Hinta 599 euroa –