Neem contact met ons op
PADI 5 Star Instructor Development resort: Croatia Divers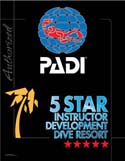 Adres: Obala 1 Br 42 Vela Luka Korcula Croatia
Skype: croatiadivers
Telefoon nummer voor boekingen en reserveringen + 385 91 256 78 03
Email address: info@croatiadivers.com
We duiken iedere dag! We zijn geopend vanaf 10 Juni mei en sluiten pas weer 30 september
Het weer is fantastisch, de zee is zo glad als een spiegeltje en de vissen zijn nieuwsgierig!
If you wish to dive tomorrow or the day after, please do not email me as it might take too long as its pretty busy !
Call us or sent a message to our mobile number +385 (0) 91 2567 803
Email ons je wensen over duiken en / of ons cursus aanbod, datum van aankomst & vertrek en voorkeur van verblijf. Niet duikers & kinderen zijn natuurlijk van harte welkom.

Mijn naam is Marjolein, mede eigenaar van Croatia Divers, en ik beantwoord jullie email en / of reserverings aanvraag persoonlijk