Flights to Croatia from the United Kingdom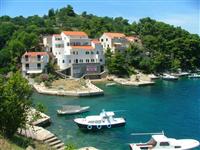 On this page you will find details on how to travel to Vela Luka, on the island of Korcula. We are confident that you will understand our directions, but if you are uncertain, please do not hesitate to contact us and we will find the best travel solution for you.
If travelling by air please check your ferry connection to Vela Luka or Korcula: www.jadrolinija.hr
This is the best site to visit for searching flight from any airport to Croatia: www.skyscanner.net
Skyscanner does not sell flights directly; instead, the site can be used to find the cheapest deal for a desired route after which users are automatically transferred to the airline or travel supplier's website to make their booking directly

With very reasonable prices! Free phone 0800 083 7007 - Call center open early till late 7 days a week! - Online bookings 24/7
Flights to Split from: Bristol, Birmingham, Manchester
Flights to Dubrovnik from: Manchester, Luton, Gatwick, Edinburgh, Exeter - www.airflights.co.uk

Cosmos: Tel.0800 083 3186 Gatwick/Manchester/Birmingham
to Dubrovnik
every Sundays
Very good rates
and until late in the season
http://flights.monarch.co.uk/
Easyjet: flights from London Gatwick to Split.
Best deals, best prices & good arrival times!!
www.easyjet.com

Flybe: flights from
Birmingham
to Split (Every Saturday) From
Exeter & Birmingham
to Dubrovnik
www.flybe.com

British airways: Tel. 0870 850 9 850 Flights from London Gatwick to Split every day except Mondays Flights from London Gatwick to Dubrovnik -
daily flights
www.ba.com

Wizzair: flights from London Luton to Zagreb every Sunday, Monday, Wednesday & Friday www.wizzair.com
click here for the bus time table Zagreb to Vela Luka or Zagreb to Split and from there the ferry
Holiday options: Tel. 0870 0130 450 Flights from
Gattwick, Bristol,Birmingham, Manchester
to Split every Saturday. Flights
London Gatwick/Manchester/Norwich
to Dubrovnik every Sunday
www.holidayoptions.co.uk

Tel. 0870 550 2555 Flights from
London Gatwick
to Dubrovnik (Sundays). Flights from
Manchester
to Dubrovnik Sundays, Mondays and Wednesdays.
www.thomsonfly.com

Tel. 0208 563 0022 Croatia Airlines: Flights from
Heathrow
to Split (Saturdays)
London Gatwick
to Split Mondays, Tuesdays, Thursdays and Fridays Flights from London Gatwick to Dubrovnik every day except Wednesdays and Saturdays
www.croatiaairlines.hr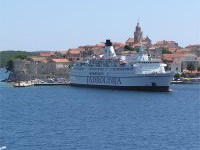 Daily ferries & catamarans from Split directly to Vela Luka
Consult our ferry timetable from Split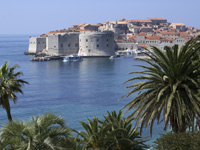 Ferries & bus time table from Dubrovnik to Vela Luka
Consult our ferry & bus timetable from Dubrovnik